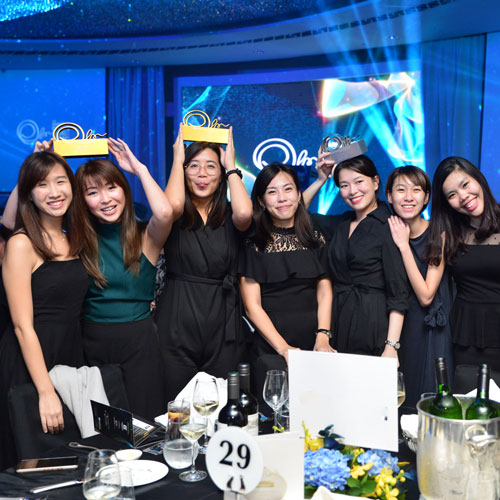 Why Attend?
The Marketing Events Awards is your chance to come together as a community to share in your pride and your passion for the event marketing industry.
The awards present an ideal opportunity to:
Network with the best in the industry
Meet and mingle with our expert client-side judges
Entertain and strengthen established relationships with your current clients
Develop new relationships face-to-face with key decision makers
Reward your teams and celebrate your achievements over the last 12 months
Be seen to support and celebrate the industry's achievements at this glamorous awards evening
Join us for a delightful 4-course meal with wine, and you can discover first-hand who will walk away with one of our coveted awards from the main stage, as well as take advantage of the opportunity to rub shoulders with our expert judges, key decision makers and industry peers.
The awards will take place in November 2020. The venue will be announced closer to the date.
Please note – this is likely to be a sell-out event so we advise you to book your tables as soon as possible to avoid disappointment.
Contact
Czarina Solomon
Head, Project Management
Tel: +65 6423 0329
Mobile: +65 8112 6351
Email: czarinas@marketing-interactive.com
Dzulfiqar Rohim
Assistant Head, Project Management
Tel: +65 6423 0329
Mobile: +65 9678 9958
Email: dzulfiqarr@marketing-interactive.com