Events Details
Gala Dinner: 5 July 2023
Venue: Paradox Singapore Merchant Court at Clarke Quay
Theme: Neon
CELEBRATING ASIA'S BEST #MOMENTS IN SOCIAL MEDIA MARKETING
After a strong showing in its first year, MARKETING-INTERACTIVE is excited to announce the return of the Hashtag Asia Awards, Asia's first dedicated social media award show focused on honoring and recognising the best social media work across Asia and Oceania.
Judged by social media professionals based in Asia or who have worked in Asia, Hashtag Asia seeks to honor brands, social media agencies, social media technology or soctech companies as well as social content creators.
With 30 dedicated categories spanning campaigns, platforms and everything in between, this is the perfect opportunity to set yourself apart on the social media stage.
You have until Thursday 6 April 2023 to complete and submit your entries.
Good luck!
Best Account Based Marketing Strategy
Best Social Selling / Commerce Campaign
Best Video in a Social Media Campaign
Best World Cup Related Post/Campaign
MARKETING-INTERACTIVE prides itself on developing events that reflect an ever-evolving industry and on delivering the best possible opportunities for those who take part.
By entering the Hashtag Asia Awards 2023 you can:

Increase credibility and gain industry-wide recognition for your teams and company

Showcase your best work, achievements and innovations to our independent, industry expert judges (potential future clients and partners)

Receive extensive coverage across MARKETING-INTERACTIVEand social media, before and after the event

Promote your award-winning social media engagement strategy to your consumer base

Raise your profile to help attract new business

Remind current clients and industry that you are still the best

Celebrate your successes across your company and project teams

Boost team morale, motivation and reward outstanding work
Make sure your hard work doesn't go unnoticed and your teams get the recognition they deserve!
Your entry will be judged fairly and objectively, irrespective of budget, scale or resource. Each entry will be judged within its own context and on its own merits giving an even playing field to large and small companies and campaigns alike. Judges will not be assigned entries that present a clear conflict of interest. This includes entries submitted by their own organisation or agency, as well as submissions by direct competitors.
Entries will close on Thursday 6 April 2023 so start your submissions today!

Judging Criteria
Your entry will be evaluated on the following four key areas (please read the Entry Guidelines for full descriptions):
Challenge
Judges will be looking for:
A clear description of the business/brand consumer challenge that PR was being asked to address
Key statistics which help illustrate the scale of this challenge in more detail
Strategy
Judges will be looking for
A clear rationale for why you chose this PR approach
The core insight on which you focused your strategy
An outline of your message, along with creative and media thinking on how these were developed to be both distinctive and impactful
Execution
Judges will be looking for:
An overview of how your strategy was implemented
The different tactics/mediums used within the programme
The roles of these different tactics/mediums
Results
Judges will be looking for:
The campaign's bottom-line impact
Notable changes to the stakeholders' behaviour
Clear evidence/metrics demonstrating the campaign's performance
A clear rationale as to why you believe this qualifies for a PR Award
PANEL OF JUDGES
We're delighted to introduce our independent and experience jury. More judges will be announced soon! If you're interested in joining the judging panel of industry experts and senior marketers, please contact Shan Ee at shanee@marketing-interactive.com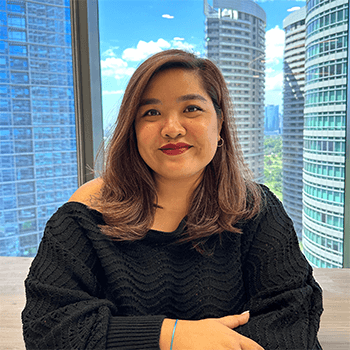 Lorelei Olalia
Head of Integrated Marketing Communications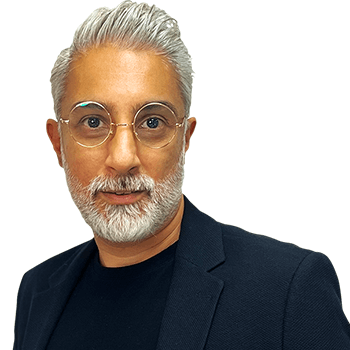 Ham Maghazeh
Regional Social Media Director
BRAND HIGHLIGHTS FROM THE INAUGRUAL HASHTAG ASIA AWARDS