THE Loyalty Engagement Awards (NORTH ASIA) Key Dates
HOW WELL YOU DID IN ENGAGING YOUR CUSTOMERS

?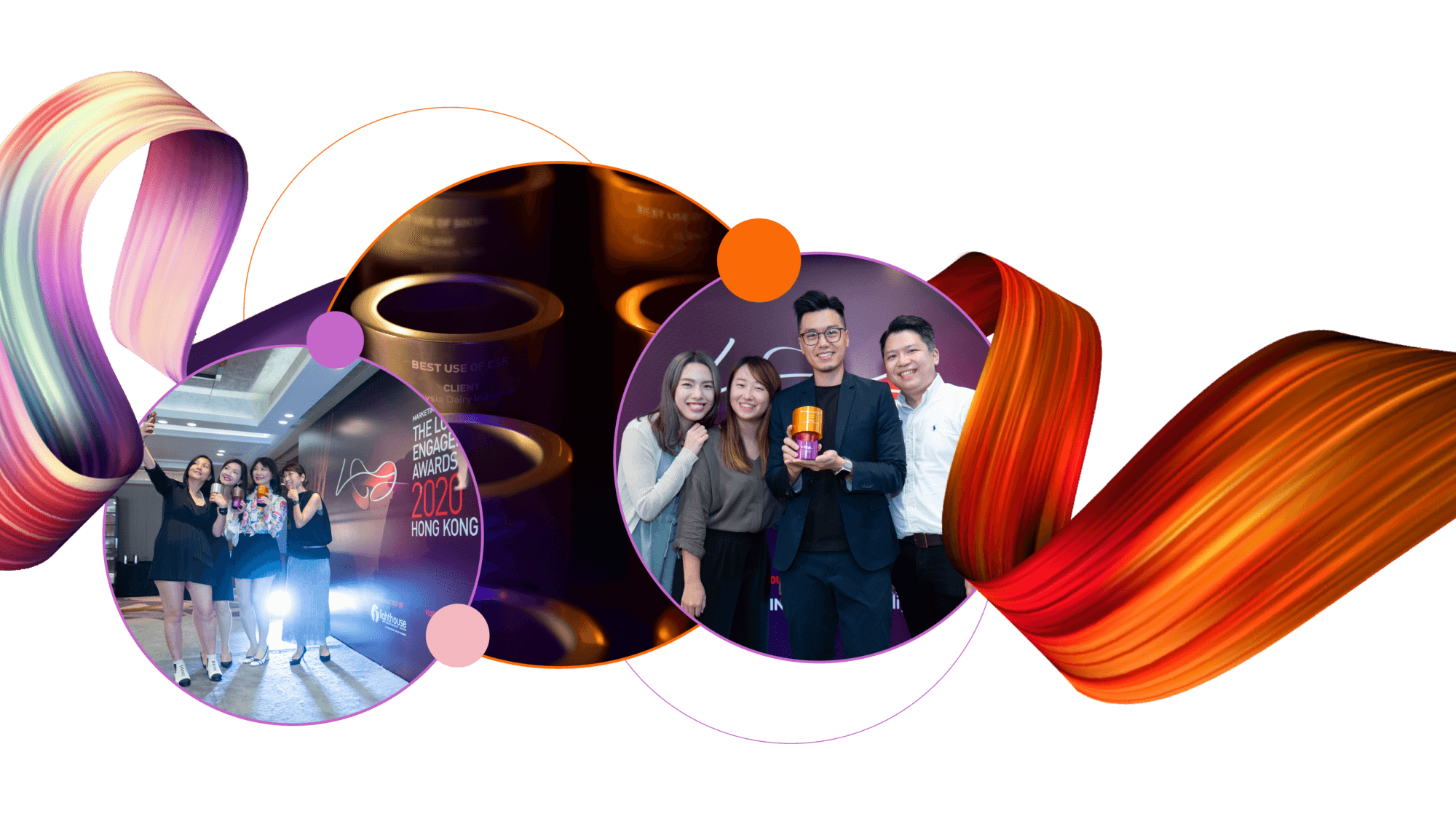 Customer-Centricity is the key to win
In today's marketplace, brands are striving to attract, engage and retain customers. Why? It is much easier for brands to sell to an existing customer than getting a new one; and the costs for engaging the existing ones are way lower than acquiring new customers. 
In other words, it's important for brands to excel the loyalty marketing & engagement marketing strategies in order to win.  
The Loyalty & Engagement Awards is back for its third year, to recognise and reward the excellence in consumer-centric marketing activities that have helped to grow and retain your biggest advocates – your customers across North Asia.
Judged by an independent expert panel of senior client-side marketers and loyalty experts who have vast experience in the art of engagement, the Loyalty & Engagement Awards set the benchmark for outstanding achievements in building lasting relationships.
With 29 categories open for entry this year, covering a diverse scope of vertical engagement and loyalty programmes, there must be categories that are suitable to your campaigns! Check out the details of the categories and make sure you are part of the game! 
The best performers across all categories will be crowned as "Best of Show – Brand" and "Best of Show – Agency" for their outstanding initiatives in North Asia. Check out the full category list and find the most appropriate categories to maximise your chances.
Best Engagement Campaign Specific
Audience
MARKETING-INTERACTIVE prides itself on developing its events to deliver the best possible opportunities to those who take part.
By entering The Loyalty & Engagement Awards you can be part of the industry's best loyalty experts, and you can have the chance to:

Showcase your best work to our independent, expert, brand-side judges (and potential future clients and partners)

Gain industry-wide recognition as a loyalty expert

Receive extensive coverage across MARKETING-INTERACTIVE's media platforms

Raise your profile to help attract new business and new talent

Remind the industry that you are still the best

Celebrate your successes across your company and project teams

Boost team morale and reward outstanding work
Make sure you are part of the 2022 game and ensure you have a chance to be recognised as the best in the industry.
Describe the problem or challenge the brand faced, competitor landscape, goals, target audience, and context of the challenge. Elaborate on the strategy you were using before and what drove you to do things differently.
Detail the plan devised to address your challenge, elaborate on the key considerations for choosing this over other platforms – timeline, budget, creative and media considerations, etc.
Describe how the strategy was executed and communicated to its audience and the rationale behind the chosen dissemination platform(s).
Provide measurable metrics on the success of your programme in relation to the goals you wanted to achieve – for example, financial improvements/ customer satisfaction improvements/ engagement levels/ membership levels/ interaction and response levels.
Panel of Judges
Our expert judging panel will be announced soon. Keep an eye on our page for all updates on the judging panel.
If you interested in joining the judging panel, please contact Selina Kwok at +852 2695 6606 or selinak@marketing-interactive.com.