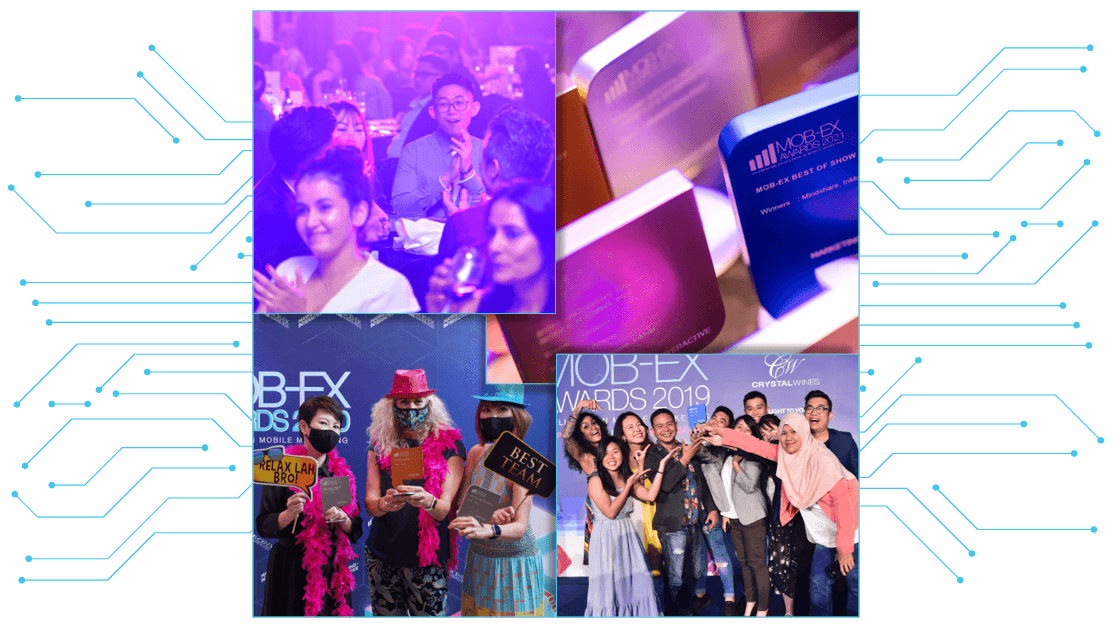 MARKETING-INTERACTIVE returns with the tenth edition of the Mob-Ex Awards to celebrate the most effective, creative and innovativemobile marketing campaigns / efforts designed to make complexinteractivity becoming accessible to all and the success on the mobile platform for business growth.
With mobile as the internet's leading ad platform, the opportunity for marketers to use creative formats becomes real.
Open to any client company (public, private or NGO) or from partners or agencies entering on behalf of their clients, these annual awards seek to give merit to the most creative, innovative and deserving mobile platform.
The Mob-Ex Awards is focused entirely on mobile marketing efforts from across Asia and ANZ regions*.
38 categories covering all facets of the mobile marketing umbrella are open for submission this year.
Judged by an independent panel of senior, client-side marketers, all winners will be revealed on 26 August 2022, with the exact format pending current safe-distancing guidelines. Winners will also be featured in MARKETING-INTERACTIVE's media platforms.
Two overall titles – the best performing marketers from the client side will be crowned "Best in Show – Brand", while the best performing agency/solution provider will be titled "Best of Show – Agency / Solution Provider".
We wish all entrants the very best of luck with their submissions!
*The following countries are eligible to enter: Australia, Bangladesh, Bhutan, Brunei, Cambodia, China, East Timor, Hong Kong, India, Indonesia, Japan, Laos, Malaysia, Maldives, Myanmar, Nepal, New Zealand, Pakistan, Papua New Guinea, Philippines, Singapore, South Korea, Sri Lanka, Thailand and Vietnam.