Sponsors & Partners
For sponsorship opportunities, please contact:
Chua Soon Tzer
Regional Commercial Director, SEA
Tel: +65 6423 0329
Mobile: +65 9066 0353
Email: partnerships@marketing-interactive.com
SingPost
SingPost Geo-targeted Advertising Solutions
As the leading postal network in Singapore, SingPost has an extensive reach to help communicate your advertising message to target audiences island-wide. Geo-target your audience and send forth your marketing message to be seen where it matters.
Our suite of advertising solutions span across multi-platforms enveloping both offline and online channels. We enable marketers to create and execute Omni-channel marketing campaigns for greater brand visibility and mass interaction.
Reach and interact with your target audience in their homes via advertising mail, be present in the digital space with banners on our high-traffic websites or evoke top-of-mind brand recall with our outdoor assets. Our indoor, outdoor and digital advertising solutions can be a personalised and multi-sensory experience for your audience.
Find out more: https://www.singpost.com/business/marketing-solutions
Crystal Wines
Established in 1998, Crystal Wines has built up a reputation among private wine enthusiasts as a trusted fine wine merchant because of its uncompromising insistence on the best quality products and services. Exclusively representing over 30 agency wines from all over the world, Crystal Wines is also Singapore's leading wholesaler and distributor of quality wines to the island's crème de la crème of hotels, bars, clubs and restaurants.
Crystal Wines also provides corporate services, where customers can enjoy exclusive rates on wines, dinner and networking events, customised gift sets, wine workshops and winery visits.
For more enquiries, please contact joetan@crystalwines.com
Peroni
Brewed in Italy to the original recipe since 1963, Peroni Nastro Azzurro exemplifies the traditions of Italian craftsmanship, passion and flair upon which it was formed. In Rome 1963, Birra Peroni first brewed what was to become their greatest and most famous export, Peroni Nastro Azzurro. Created to reflect the emergence of Italian luxury in fashion and design, it was designed with the sharp, sophisticated beer drinker in mind. Peroni Nastro Azzurro is gently brewed to give an intensely crisp, refreshing taste with that unmistakable touch of Italian style.
Official Video Production Partner
One Media
One Media is a video production company headquartered in Hong Kong providing video creation services in APAC region. As a video agency with offices in multiple locations including Singapore since 2019, we produce all types of commercial, corporate, social, digital and mobile videos for companies, agencies, brands, organizations, non-profits, start-ups and businesses across all industries. Being a full-service video production company, we make videos from start to finish – from creative idea conception to final video delivery.
We love projects that promote the products and services of brands and organizations that are trying to make the world better. Whether it is a product meant to improve happiness or a service geared toward sustainability, we want to help you engage your audience via VIDEO
Why Sponsor?
Agency of the Year Awards is the annual awards for agencies looking to leverage MARKETING's brand reputation in organising awards and to reach a wider network of potential clients for future business opportunities and also to position themselves as employers of choice.
Sponsoring MARKETING's Agency of the Year Awards offers an exclusive opportunity to co-brand with MARKETING and to showcase your company to senior marketers and agencies to build the awareness of your brand and business solutions to decision makers
Your Sponsorship Benefits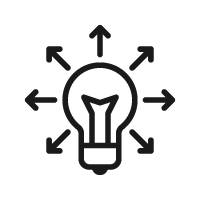 Put your brand in the spotlight
Through our integrated marketing campaign, you can gain extensive exposure and associate yourself with an event that your audience views positively.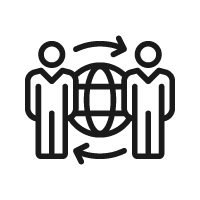 Quality face-to-face networking
Meet and network with over 300 top agency decision makers and senior client-side marketers all at one event space – Agency of the Year Awards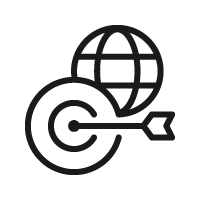 Transform leads into customers
More exposure means more interest. More interest means more leads!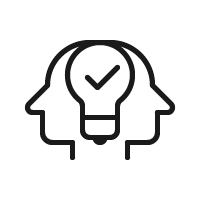 Position yourself as an industry leader
Showcase your innovative technologies and expert services directly to decision-makers, across the industry.
Become Our Strategic Partner Today
Let us show you how you can cut through media clutter and stand out among your target audiences as the brand and business solution for both marketers and agency owners. We have the right platform for you.
Contact Chua Soon Tzer at soontzerc@marketing-interactive.com or +65 6423 0329.