#MarketingExcellenceAwards
Gala Dinner: 6 December 2022
Venue: Sheraton Grand Jakarta Gandaria City Hotel
Dress Code: Mad Hatter Glamour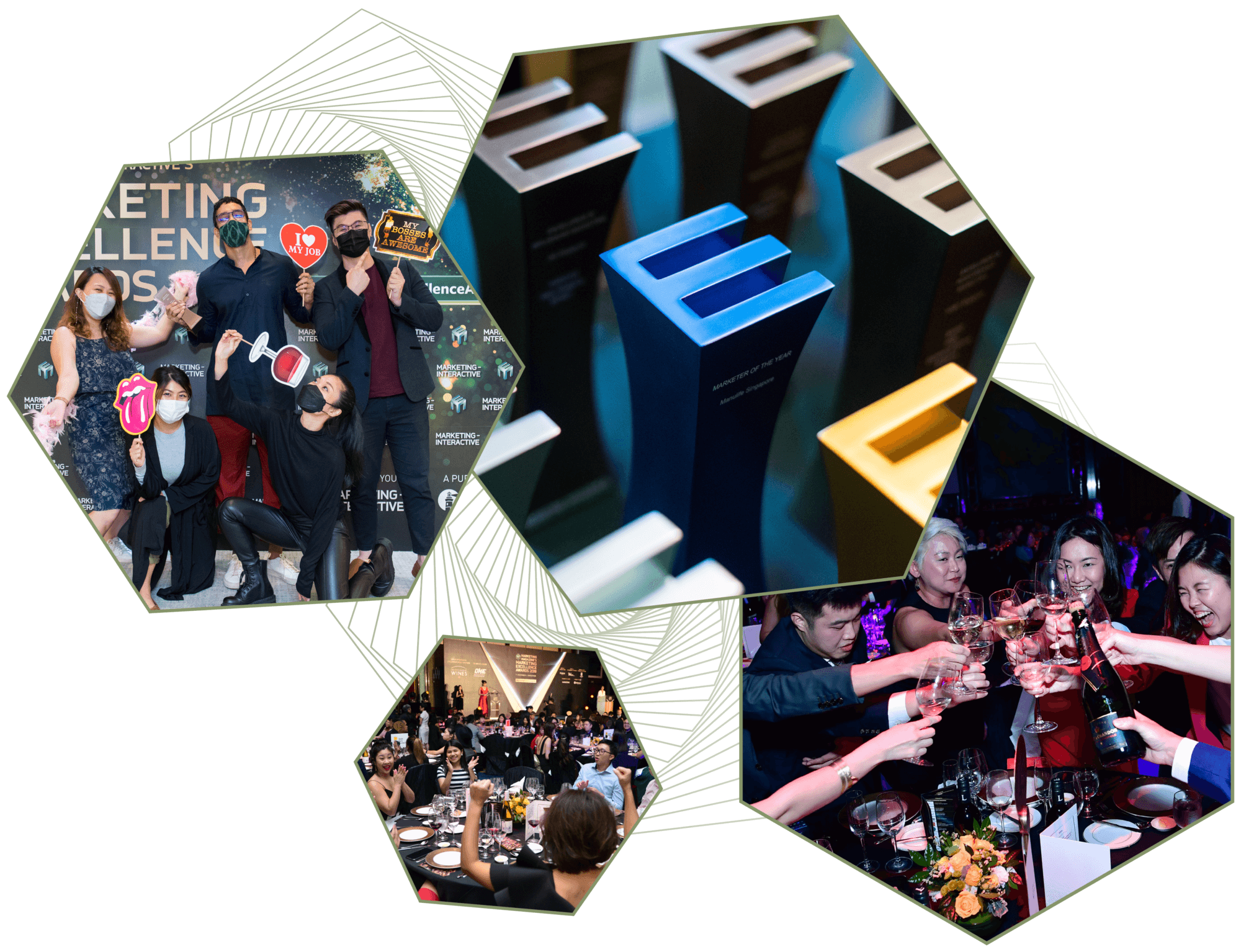 MARKETING-INTERACTIVE is thrilled to be bringing its flagship awards programme – the Marketing Excellence Awards – to Indonesia at long last!
The Marketing Excellence Awards (MEA) is an end-to-end awards programme designed to reward and celebrate outstanding work from across the marketing communications spectrum, from creative advertising, to PR, to market research, and everything in between.
MEA's rich history began 11 years ago in Singapore for the Singapore market. Later on, the programme was expanded to Hong Kong, Malaysia, and now Indonesia! Each MEA operates separate and independent of other markets.
There are 35 categories open for entry covering diverse marketing disciplines with all entrants competing for gold, silver and bronze trophies. The coveted title of "Marketer of the Year" will go to the top contender from across all categories.
MEA's unique methodology means it is judged 100% solely by clients based in Indonesia, making it the premier platform for marketers to highlight their creative excellence, successful strategies and effective delivery. Agencies are more than welcome to enter on behalf of their clients, but only senior client-side marketers will be evaluating the entries.
 Marketing Excellence Awards
Set yourself apart and allow your efforts to be seen. Winners will receive national and international coverage across MARKETING-INTERACTIVE's platforms, showcasing the deserving winners at this year's inaugural Marketing Excellence Awards.
You have until 9 September 2022 to complete and submit your entries.
We wish all entrants the very best of luck with their submissions!
MARKETING-INTERACTIVE prides itself on developing events that reflect an ever-evolving industry and on delivering the best possible opportunities for those who take part.
By entering the Marketing Excellence Awards 2022 you can:

Increase credibility and gain industry-wide recognition for your campaigns, teams and company

Showcase your best work, achievements and innovations to our independent, industry expert judges

Receive extensive coverage across MARKETING-INTERACTIVE and social media, before and after the event

Celebrate your successes across your company and project teams

Boost team morale, motivation and reward outstanding work
Make sure your hard work doesn't go unnoticed and your teams get the recognition they deserve!
Entries will close on 9 September 2022 so start your entry today.
Judging Criteria
Your entry will be evaluated on the following four key areas (please read the Entry Guidelines for full descriptions)
Judges
Watch out for this space as we will reveal our independent judging panel for 2022 soon!